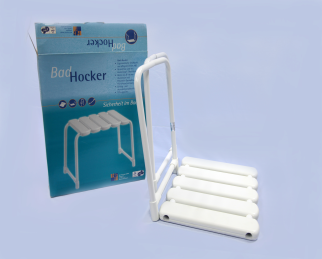 1.Heat treated solid aluminium frame chosen for its lightness,strength andresistance to corrosion.
2.Double-sided ABS seating slates for their strength and easy cleaning .
3.Adjustrable in width to suit most bathtubs .
4.Slip resistance in any wet environment .
5.Load capacity up to300 lbs.
6.No tools assembly .
7.Solid aluminium frame with non-slip cushion rings.
8.Double-sided ABS seating slates contoured for extra safety .
9. A high-end shower seat for your better living .10.Superb in quality and design ,no installation at all .