Timeplex` customers rely on our expert design and development services for variety of components, ranging from micro-miniature parts to large, intricate components. We can provide prototyping services to facilitate high volume orders of up to 80 million parts.
Components we produce through our custom precision Metal stamping include: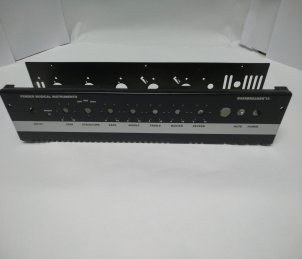 • Electronic connectors
• Sensor components
• Thrust washers
• Surface mount pins
• Transfer stampings
• Heat sinks
• Printer cartridge blades
• Medical components
• Insert moldings
• Fuse clips
• Furniture parts
• And more.
More services we offer:

Besides of Metal Stamping Components, we also complete solution for OEM/ODM Products & components, offer services of deep drawing services, EMI metal shielding parts, Heat Sink ,Plastic Molding products for custom, Plastic injection components, Metal Stamping Parts, home appliances accessories ,R/C drone and smart electronic toys etc.

Our advanced equipments, professional engineers ,high quality system, enable us to provide high quality with low production cost Based on our strength, passion and capacity, we devote to supply one-stop service to customers.