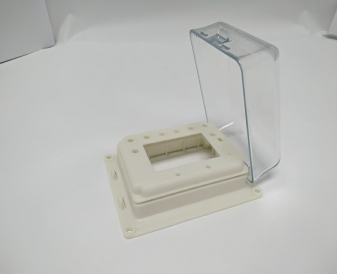 The transparency of the Plastic Injection transparent shell matrix resin itself has a great influence on the transparency of PP plastic products. In order to improve PP transparency, a small amount of polyacrylate resin with good transparency and compatibility can be added.

(1) the inorganic nucleating agent mainly consists of ultra-fine talc powder and SiO2, and also includes calcium carbonate, mica powder, inorganic pigments and fillers, etc., which is cheap in price and rich in source, but has certain influence on the gloss and transparency of the products.

(2) organic nucleating agent organic nucleating agent is a kind of organics with low relative molecular weight, represented by sorbitol and its derivatives. It has good compatibility with matrix resin and can significantly improve product transparency and surface gloss.

(3) in the case of sorbitol, when the amount of nucleating agent exceeds 0.3%, the effect of transparency improvement is not obvious, and even decreases. However, when the dosage is less than 0.2%, the nucleation quantity is insufficient and the transparency is not increased enough. It can be seen that the amount of nucleating agent should be between 0.2-0.3%. Therefore, suitable nucleating agent content can better improve the transparency of PP.